Confusion on Shisha Pangma's North Face Routes solved
Wednesday, 07 October 2009 18:19
Andrew Lock finished the 14 8000ers on October 2nd with Shisha Pangma. It was reported, that he made a variant of the "Iñaki route", which is not correct.
 
To end confusion, 18 months ago the table with all routes and variants was published here and the original story with route sketch here, including a long forgotten route.


Austrian climbers made the first traverse to the East ridge in autumn 1980. It was published in the American Alpine Journal 1981, page 309, but forgotten in all publications afterwards until the launch of this website. The handmade route sketch was drawn by a member of the Austrian expedition and it was allowed to publish here under copyright.


The original route sketch of the Austrian route again: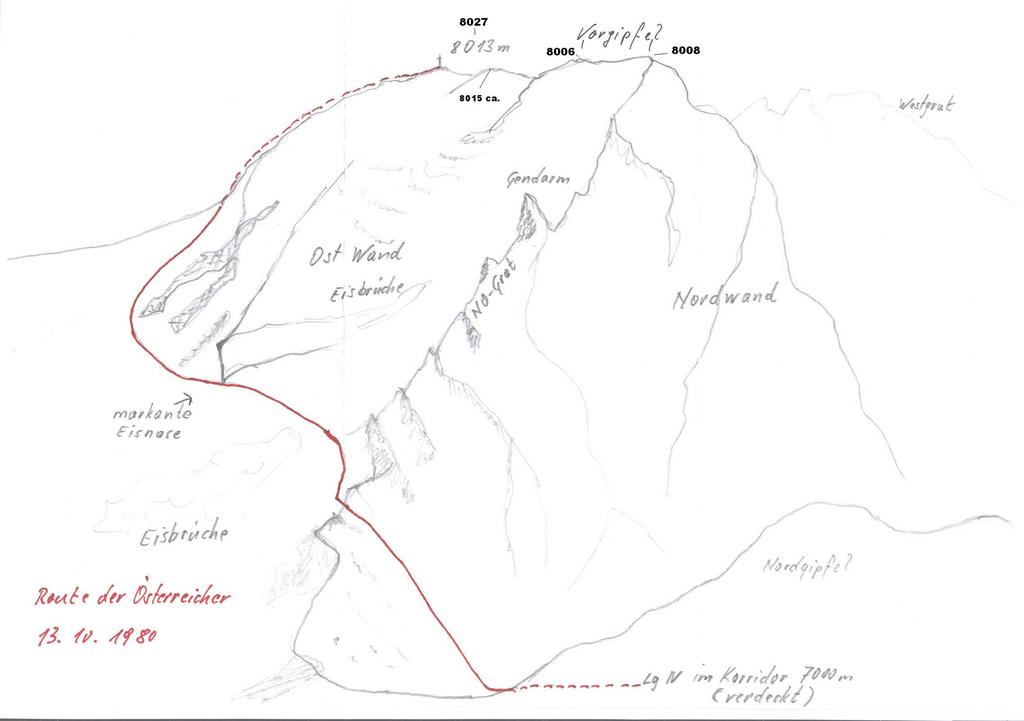 The "Iñaki route" is just the small variant marked as "Spain 2006" in the sketch below!

This new route sketch of the upper North Face shows all routes and variants as correct as possible. It will be interesting to know, which different variant Andrew Lock has climbed.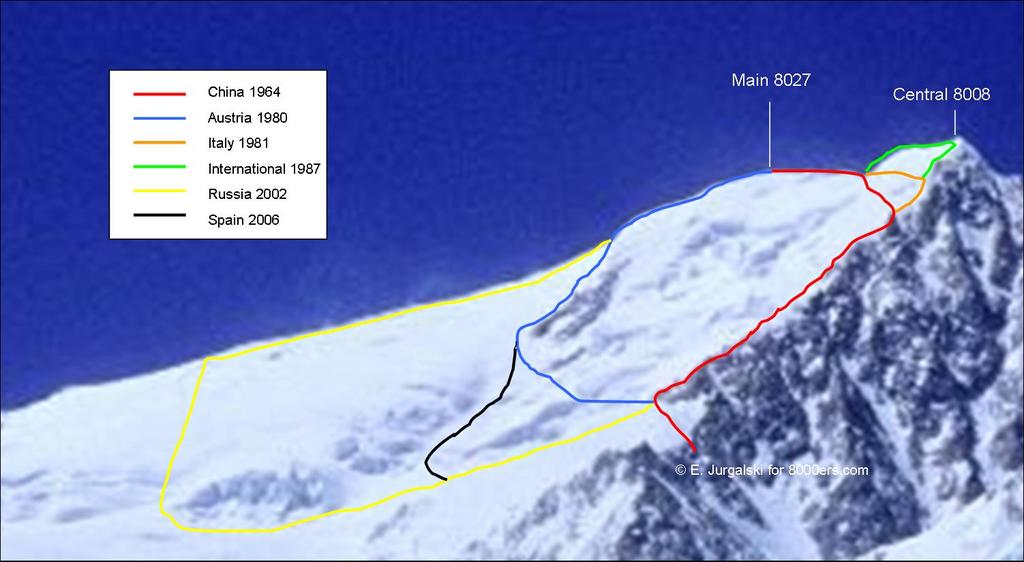 The Central-Peak was first reached by Japanese climbers in 1982, but they did not traverse across the sharp ridge to the Main-Peak. The confusing "Cima Centrale" is only a ridgehead just after the col between the true Central-Peak and the Main-Peak. It is also explained and drawn on a sketch map since 18 months on the Shisha Pangma page of this website. In addition there is no "German variant" at all.