Wednesday, 13 February 2008 11:26
Shisha Pangma (earlier name Gosainthan, Chinese Xixabangma, 8027 m) is the fourteenth highest mountain on our planet.
Subsidiary 8000 m-peak: Shisha Pangma Central-Peak (8008 m)

Tables

All ascents to date here
Routes statistics
Nations statistics
Fatalities table

Statistics to 31.12.2009!

Nowadays there are difficulties to know all ascents of the Central-Peak. The table shows all ascents known today, but there must be several more. Some ascents are known, but not the names of the climbers. Maybe there are even some who ascended the Main-Peak and are included in the Central-Peak list, because the route is not known. If anybody is missing especially on this list or is wrongly included here and should be on the Main-Peak list, please send us the route details and the lists will be corrected.
All known ascents of the Central-Peak.

 

Geographical facts: see General Info – 8000ers
From South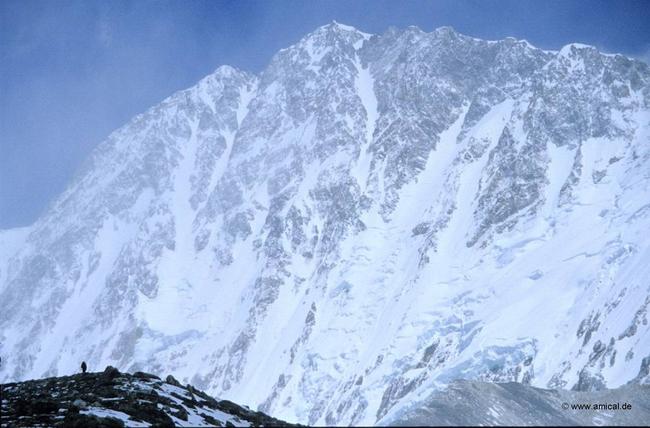 From North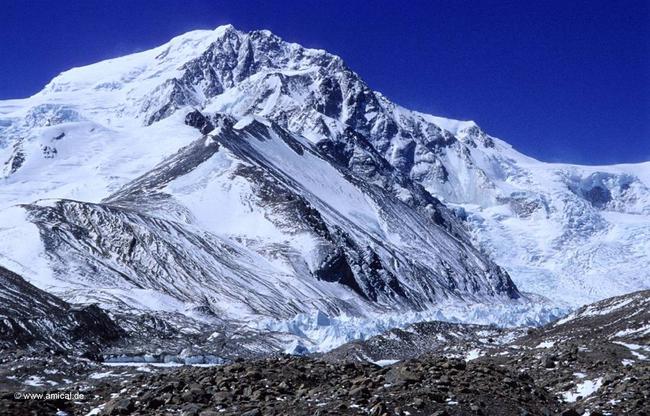 There were two ascents on Shisha Pangma, that were finally cleared not long ago.

The first one is the third ascent of the mountain in autumn 1980 by Austrian climbers. It was already a new route back then, published in a local Alpine Club magazine and in the American Alpine Journal, but not mentioned in later publications.



The route sketch drawn by an expedition member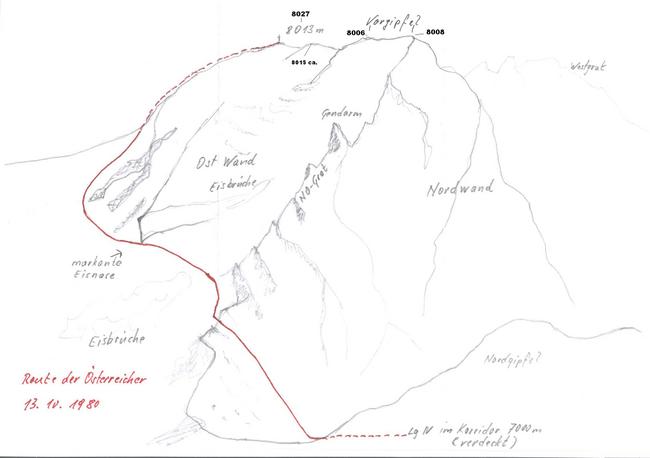 They were the first climbers who traversed from the North ridge that leads to the Central-Peak, across a large part of the North face along the upper East Ridge to the Main-Peak. Many years later there were two different variations of this route.
The second cleared ascent was a misunderstanding. Nives Meroi and her husband Romano Benet were noted for a long time as having climbed only the Central-Peak. In an interview not long ago it was not cleared properly. After a long and patient email conversation with Nives, where she finally draw the line of ascent on an older sketch it was cleared, that they made the Chinese traverse. The minor point on the ridge, that was not mentioned before, they named "Cima Centrale", but it is just a central point on the ridge between the Central- and the Main-Peak and this was the reason for the misunderstanding! The black route drawing from the German expedition is incorrect!


The route sketch with the drawing from Nives Meroi