A Pioneer is 90 today! Happy Birthday, Norman Dyhrenfurth!
Wednesday, 07 May 2008 11:19
Norman Günter Dyhrenfurth was born in Breslau (then Germany) 90 years ago today.
He is the son of Günter Oskar Dyhrenfurth, the Himalayan chronicler, geologist,
mountaineer and book author, and Harriet Pauline ("Hettie") Dyhrenfurth, the early
lady climber and author. In 1932 the Dyhrenfurth family became Swiss citizens.
Norman went to America in 1938, where he later became also American citizen.
In the 1950's he was dean of the U.C.L.A., a film school in Hollywood.

Greeting of Alfred Hitchcock at the U.C.L.A.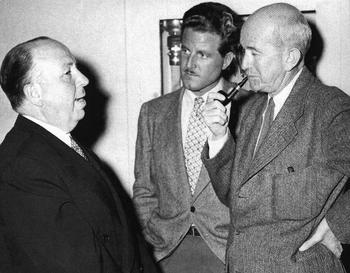 © Archive Norman Dyhrenfurth

He was a member of the Swiss Everest expedtion in 1952, where also Tenzing Norgay
was a member.

Tenzing Norgay (2nd from right)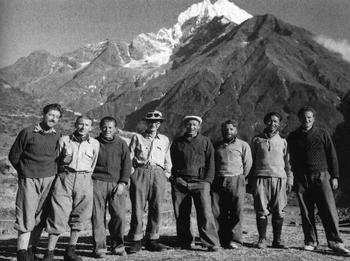 © Archive Norman Dyhrenfurth
In 1955 he led an international expedition to Lhotse, the result of this expedition was a documentary
film of the Khumbu area and its people.

Poster of the documentary film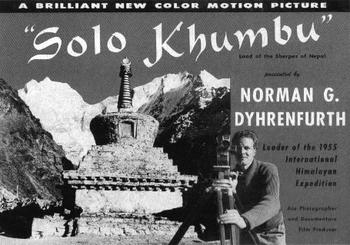 © Archive Norman Dyhrenfurth
As a cameraman he was also a member of the first ascent expedition to Dhaulagiri I in 1960.
He became famous, when he led the first successful American expedition to Everest in 1963,
where a new route and the first traverse of the mountain was achieved.



Norman Dyhrenfurth in 1963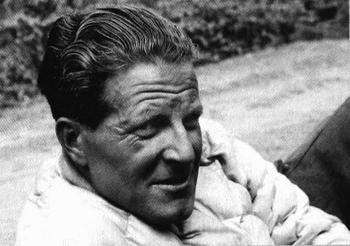 © Archive Norman Dyhrenfurth

Meeting with the Indian President Nehru

© Archive Norman Dyhrenfurth

Honour received from John F. Kennedy

© Archive Norman Dyhrenfurth
He co-led an expedition to Everest in 1971, where a new route on the SW Face was attemped,
but it was unfortunately not successful.

The unfinished route in 1971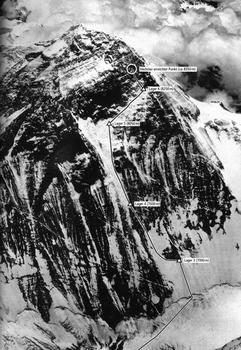 © Archive Norman Dyhrenfurth


Today he is living in Salzburg, Austria and not long ago a fine book about the Dyhrenfurth
family was published. So far the book is only available in German, but it seems, that an English
version is planned. The book is named "Zum dritten Pol" ("To the third Pole") and so is the film
about it, which will be broadcasted at the German TV channel "Bayerisches Fernsehen"
on Saturday, May 10th at 8:15 pm CEST!

The description of the film you can find here (in German)

For more information about the Dyhrenfurth family consult the book "Zum dritten Pol"

from Andreas Nickel.